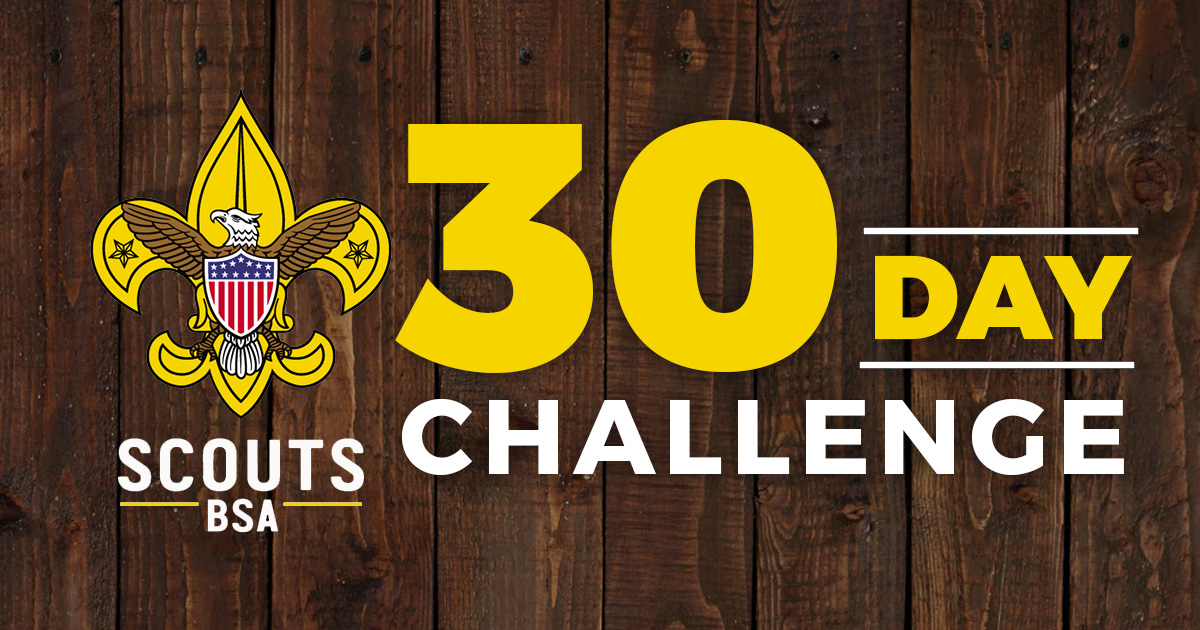 Even with schools closed and many Scouting events on pause, there's still opportunities to keep on Scouting! Introducing the 30-Day Scouts BSA Challenge, a great way to keep your Scouting skills sharp and begin the trail to Eagle Scout without leaving home.
Be sure to check with your Advancement Chair to confirm that your Scout has not already completed some of these requirements or if they have their own advancements that they also recommend!
Looking for more at home Scouting hacks? Check out Bryan on Scouting for more great ideas and resources, as well as SciTech Institute for STEM activities!
For a summary of all approved advancement adjustments during the Covid-19 outbreak, please click here.