RECRUITMENT MATERIALS AVAILABLE TO CUB SCOUT PACKS
Recruitment materials are available now at the YLTC for your Pack's recruitment meeting. Be it flyers, stickers, Boys' Life mini magazines, New Den Leader packets, New Cub Scout Parents booklets -- there are many items to help you!
The YLTC will print flyers from a selection in our office if your school does not have Peachjar*. If you choose a Peachjar digital promotion (we can let you know if your school district uses Peachjar) you can choose from a wide variety of flyers. (Three days notice is preferred).
Call your District Executive today with the date of your Pack meeting, BBQ, picnic, etc. so they can prepare an order for flyers.
510-577-9225 Sharon Rhone Peralta District
510-577-9235 Dylan Hendrickson Golden Gate District
510-577-9232 Jesse Barush Tres Ranchos District
510-577-9238 Andrew Wilmes Mission Peak District
510-577-9254 Tim Welty Twin Valley District (until Amanda Heath's return)
*If using Peachjar please see article further in this edition about ADA requirements.
---
PACK RECRUITMENT NOTES:
For those Cub Scout Packs who have Council distribute flyers via their local school's Peachjar system, please take note. In accordance with American's with Disabilities Act (ADA) flyers will not be approved if the font on the flyer is smaller than 12 pt type. We are permitted a second page to the flyer so for Packs advertising a special recruitment event such as a BBQ or fair, etc., we will need to put the information on the back side once the front side has filled. In the past we could use smaller fonts and "make it fit" however we will now be continuing on to the back side.
Please consider also that the bottom lines of the text have to be the school district approval notice, this takes 2 lines. However it does not need to be 12 pt font and will probably remain at 9 pt, but space still needs to be left for it.
Thank you. If you have any questions please call JoAnn at 510.577.9237
---
CONGRATULATIONS PACK 722 Tres Ranchos
A great article was printed in the Castro Valley Forum for the three new Girl Cub Scouts who recently joined the pack. Congrats 722! [click here]
---
UPDATED YOUTH PROTECTION TRAINING
In February 2018, the BSA rolled out updated youth protection training for staff, leaders, and parents. By October 1, 2018, all new and currently registered leaders will be required to complete the updated training. The updated training replaces other Youth Protection trainings and is required for all BSA programs. Training is available online 24/7 at: www.scouting.org/youthprotection.
---
EARTH DAY CLEAN UP SERVICE PROJECT
I have signed up for the Earth Day clean up again this year Oakland Earth Day and wanted to invite you all! It will be at Hegenberger Blvd where the creek runs under the street. We will be on
the south side of the street (as we were a few years ago).
I hope you have the day free still and you all can join us. Friends of San Leandro Creek
The last time we did this we were amazed at the amount of trash that we were able to cull in the small amount of time there. We saw tons of waterfowl – even a pair of black-crowned night herons along the west bank. If you'll also recall, the site is just next door to HegenBurgers, a local favorite burger joint. I propose we grab a celebratory burger after the cleanup! They make veggie burgers as well as chicken and if I'm not mistaken, a salmon burger.
Susan Levenson
Watershed Awareness Coordinator
Friends of San Leandro Creek
Slevenson@sanleandro.org
510-577-6069
---

VenturingFest 2018, the second national gathering of Venturers at the Summit Bechtel Reserve - a Scouting experience unlike any other before - is coming your way again from July 1 to July 6! VenturingFest is a special event that's open to registered Venturers, Scouts and adult leaders across the U.S. This six-day high-adventure festival invites participants to explore the best the SBR has to offer. We're talking rock climbing, skateboarding, BMX biking, water sports, shooting sports, zip lines, challenge courses, and so much more!
---
YOUTH LEADER TRAINING




NYLT – National Youth Leadership Training
Learn How to Communicate

thru

National Youth Leadership Training
A key life skill is communicating well with people, including Scouts, leaders and adults, in general. Your youth unit leaders need to know how to get the attention of the crowd and keep it, making the delivery clear, interesting and fun! How will youth leaders learn to make sure that the people they are communicating with will understand the message by delivering complete information?
Your solution: National Youth Leadership Training - NYLT
NYLT is a 6-day course compressing a model month-long unit cycle of leadership council and unit meetings, and utilizing communications, goal setting, teaching and leadership skills, culminating in an overnight outing. The presented skills are reinforced with group and troop level fun and challenging activities. Your youth grow from being just followers to being your "go-to" Be-Know-Do leaders. NYLT presents the skill set and offers an opportunity to learn and understand the information. But, then each participant is encouraged to return to his home unit and set a vision with 3 goals that are approved by the unit leader in order to practice and apply what has been learned.
Registration is now open but fills quickly. The San Francisco Bay Area Council offers a total of 3 sessions, all at Rancho Los Mochos - two 6-day sessions in June as well as one session spaced out over 3 separate weekends in September. Participation is open to Boy Scouts, Varsity, Venturing, and Sea Scouts from all Councils. For further information or to register, visit www.sfbac-nylt.org.
---
ADULT TRAINING NOTES
Scoutmaster Specific Training & IOLS
The Peralta District Training Team will be conducting a Scoutmaster Specific Training course on Saturday, April 28, 2018 from 9 a.m. to 3 p.m. with a 30 minute lunch break. You can either bring your lunch or eat at one of the local take out restaurants. This course is open to Scouters from any district.
The course will be held at the Youth Leadership Training Center located at 1001 Davis St., San Leandro. The cost of the course will be $25. The deadline to sign up for this course is Tuesday, April 24, 2018.
The Introduction to Outdoor Leadership Skills (IOLS) is scheduled for Saturday, May 19 from 9 a.m. to Sunday May 20 at 12:00 Noon. This course will take place at Chabot State Park in Oakland. The cost of the IOLS is $30.
If you have any questions please contact Gary Baysmore at (510) 428-2289.
---
Mission Peak District Training Committee Proudly Presents:
Scoutmaster/ASM Specific Leader Training
March 24th, 2018 8:00AM to 2:00PM
YLTC (1001 Davis Street, San Leandro)
Are you new to Scouting?
Want to get personal training on the Boy Scout Program: Aims of Scouting, Patrol Method, EDGE Training, Adult Roles in Scouting and much more?
Well, you're in luck!!!
Anyone new to the Boy Scout Program will benefit from attending this half-a-day hour Training Session and should follow up with introduction to Outdoor Leader Skills (IOLS). We hope this training session will augment the online training available at my.scouting.org.
Cost is $20.00 at the door. Please, RSVP so we can have a provided lunch for you.
Contact Andrew LeRoy at (650) 996-8346 or Andrew.Leroy@comcast.net to register.
---
#1 Reason a Youth Joins Cub Scouting is to GO CAMPING!!!
A BALOO Trained Adult is required for a Pack Overnight Activity.
Register at: [click here]
Saturday, March 24th
@YLTC (1001 Davis Street San Leandro)
8:00 am – 5:00pm
$25 Per Person
(Lunch and Materials Included)
---

The Philmont and Summit Leadership Challenge is what comes next after someone has attended Wood Badge. It uses all the Wood Badge leadership skills and puts them to the test in a back country setting. It is so fun to be with Wood Badgers from across the country! You will return home a servant leader with new friends, new skills, stories and an energized shinning Scout Sprit.
I am lucky to staff the July course at Philmont. We have 33 folks already enrolled but can take some more but my advice is don't delay. No matter which course you choose it will be awesome! --Janis Tipton-King
---
PRESIDIO FLAG PLANTING
Saturday, May 28, 2018
The 2018 Flag Planting to honor our fallen veterans is scheduled for Saturday, May 28, 2018 at the Presidio of San Francisco. All leaders and Scouts should be in full uniform for this event. 425 Scouts participated in the 2017 event.
DATE: Saturday, May 28, 2018
TIME: 9:00 a.m. to 11:30 a.m. (we start promptly at 9:00 a.m.)
LOCATION: 1 Lincoln Blvd, Presidio of San Francisco
Cub & Boy Scouts, Girl Scouts, Venturing
This event is an official community service project for all Scouting units. Please register your service hours at http://www.goodturnforamerica.org/website
---
Part time positions available at East Bay Scout Shop!
Part Time positions are available! The East Bay Scout Shop is looking for helpful and friendly employees. Contact Linda Gentile at (510) 633-2005
---
Keep Your Eyes Open for Adventure on the High Seas!!!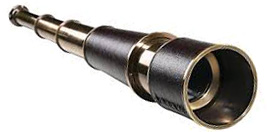 The 2018 Cub Scout Camping Season is in motion - Register today for your Scouts to participate in all of these fantastic age appropriate programs. Some of the camps are already filling up so make sure you reserve your space today!
Camperships are available for your family should you need it. To complete the form click here
Cub Scout & Family Camping Programs

Tiger Cub Safari

Deep in the rolling wilds of Wente Scout Reservation live fearsome creatures that no one can tame! They wander the forest howling and yelling with sheer delight; these adventurous creatures are TIGER CUBS! Tigers on Safari shoot bows and arrows for bulls-eyes, run obstacle courses most people would never dare try, and explore Nature and go fishing by the lake! But most of all, Tigers have FUN

"

TIGERS RULE

, OTHERS DROOL!"

Click on the dates below to join us for an overnight adventure of Tiger Cub spirit!

April 21-22, 2018 @ Wente Scout Reservation

April 28-29, 2018 @ Wente Scout Reservation

Wolf/Bear Weekend

Ahoy Matey's! Climb on board all ye Wolves and Bears to set sail for a weekend of skills and adventure at Rancho Los Mochos in the Livermore hills. Tis is a weekend of camping for Wolves and Bears and their adult partners. The cost includes all meals, activities and materials. Boys will receive a T-shirt, walking staff and a patch. Adults T-shirt will be available to order for an additional cost.
July 20-22, 2018
Cost $ 165
More detailed information and packing lists will be sent with sign up. Sign up TODAY, space is limited! Registration can be found at [click here]

Local District Day Camps

For ALL Cub Scouts and Webelos! Get out your maps and join us on a daily adventure full of fun, excitement, and advancement. You will arrive each morning for a day of thrilling activities, and each afternoon you'll return home and tell stories to all those who did not join you on your Summer quest!

Cub Scouts may attend ANY of the following local District Day Camps; sign-up NOW!

Peralta District Day Camp - Oakland (June 18-22, 2018)

Tres Ranchos District Day Camp - Castro Valley (June 18-22, 2018)

Mission Peak District Day Camp - Newark (June 25-29, 2018)

Twin Valley District Day Camp - Shadowcliffs (July 9-12, 2018)

Golden Gate District Day Camp - San Francisco (July 23-26, 2018)

---
SAN JOSE BARRACUDA SCOUT NIGHT
Saturday, March 24 at 5:30 p. m.
See flyer attached for more details
BUY NOW CLICK HERE: SFSCOUTS
---
Why Should YOU Attend WoodBadge
No matter what your position in the Scouting program, Wood Badge is the next step. We all lead and need a common set of tools and skills to offer the best possible program to our youth. Why not make it easy on yourself and the job pleasant by learning the skills to do the job, work effectively with others and still have energy left to have FUN!
Anyone with an interest in Scouting and leadership should take Wood Badge. To attend a Wood Badge course, Scouters must: 1) Be registered members of the Boy Scouts of America; 2) Be trained for their Scouting position; 3) Be capable of functioning safely in an outdoor environment.
You will learn the practical skills of listening, communicating, project planning, problem solving, decision making, inclusiveness, valuing and using diversity, conflict managemnet, leading change and more, all with other scouters and in a very supportive and fun environment.
Instructions are above for signing up for Wood Badge. Pay the lowest possible fee, sign up by December 11.
---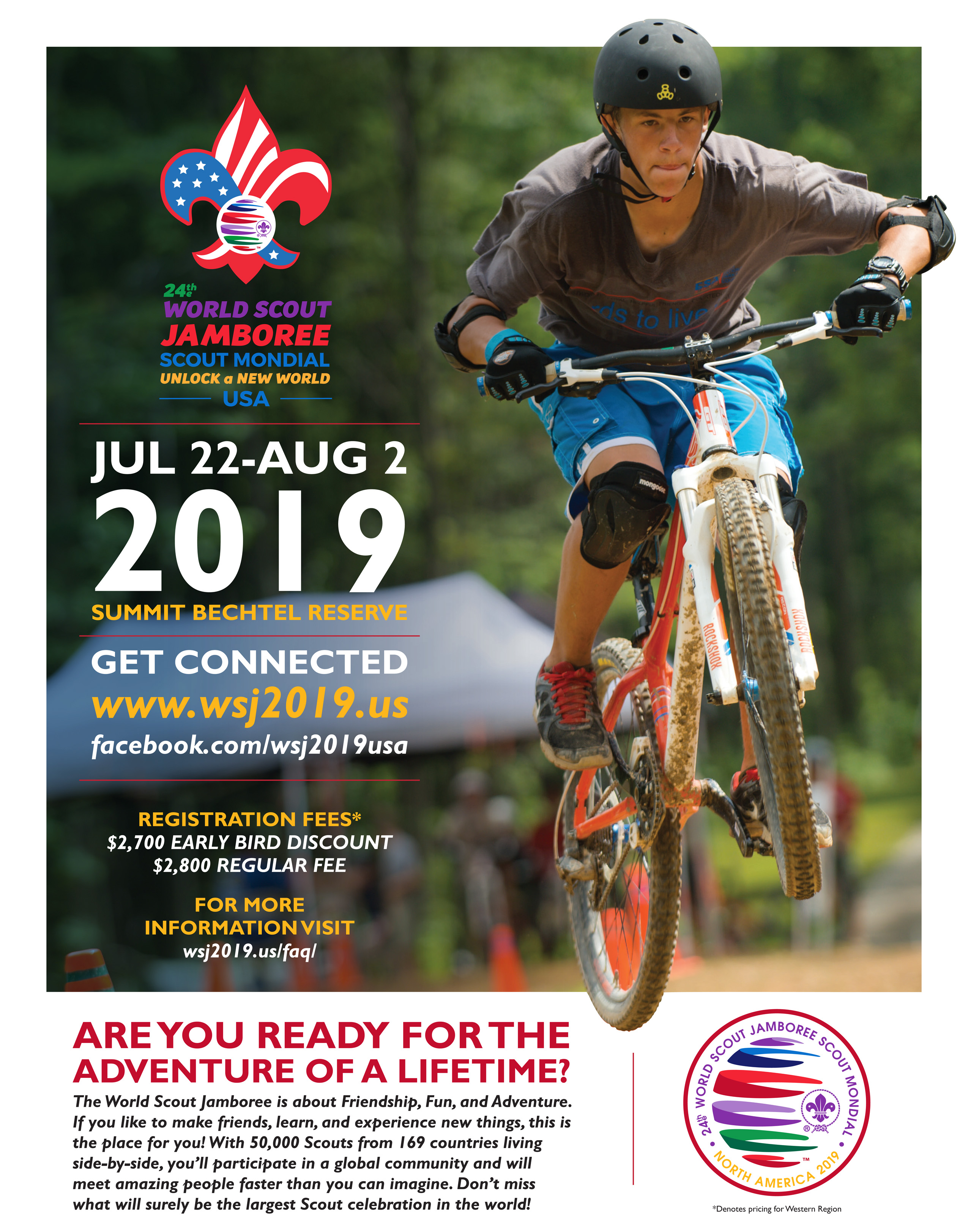 ---
---
EAST BAY SCOUT SHOP
1001 Davis St., San Leandro CA
M-W-Th-F 9 a.m.-6 p.m. Tues 9 a.m.-7 p.m. Sat 9 a.m.-4:30 p.m.
(510) 633-2005
---
Need to change your email address? Please contact joann.parker@scouting.org
so we can change it in both our scouting system and in our newsletter system.
San Francisco Bay Area Council #028, Boy Scouts of America
1001 Davis St., San Leandro CA 94577-1514
(510) 577-9000 www.sfbac.org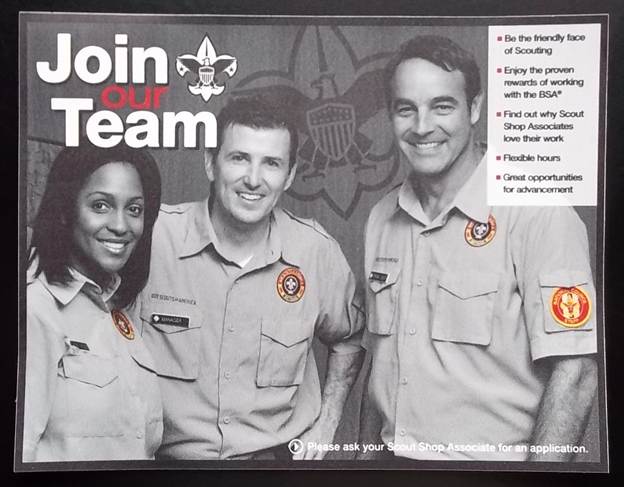 Join the East Bay Scout Shop Team
Multiple Part-Time Positions Available
Contact Linda Gentile at 510.633.2005
---