Cub Scout & Family Camping Programs
Tiger Cub Safari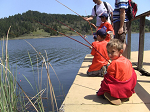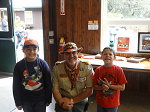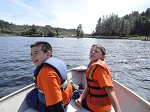 Deep in the rolling wilds of Wente Scout Reservation live fearsome creatures that no one can tame! They wander the forest howling and yelling with sheer delight; these adventurous creatures are TIGER CUBS! Tigers on Safari shoot bows and arrows for bulls-eyes, run obstacle courses most people would never dare try, and explore Nature and go fishing by the lake! But most of all, Tigers have FUN
"

TIGERS RULE

, OTHERS DROOL!"
Click on the dates below to join us for an overnight adventure of Tiger Cub spirit!
April 21-22, 2018 @ Wente Scout Reservation
April 28-29, 2018 @ Wente Scout Reservation
Mom & Son Weekends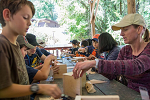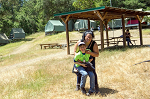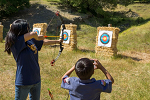 Located in the beautiful coastal redwoods of Camp Royaneh. The all-volunteer staff will guide you through a weekend of fun and adventure especially designed to reinforce that mother-son bond. A great escape for Cub Scouts (first-grade through fifth-grade) and their moms (or another adult female partner like grandmothers, aunts, etc.). Two sessions are available each year in May around Mother's Day, but don't hesitate, cause they both sell out every Spring!
Click on the dates below to register for your weekend of fun together!
May 18-20, 2018 @ Camp Royaneh
Local District Day Camps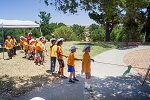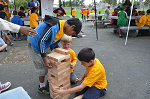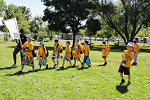 For ALL Cub Scouts and Webelos! Get out your maps and join us on a daily adventure full of fun, excitement, and advancement. You will arrive each morning for a day of thrilling activities, and each afternoon you'll return home and tell stories to all those who did not join you on your Summer quest!
Cub Scouts may attend ANY of the following local District Day Camps; sign-up NOW!
Peralta District Day Camp - Oakland (June 18-22, 2018)
Tres Ranchos District Day Camp - Castro Valley (June 18-22, 2018)
Mission Peak District Day Camp - Newark (June 25-29, 2018)
Twin Valley District Day Camp - Shadowcliffs (July 9-12, 2018)
Golden Gate District Day Camp - San Francisco (July 23-26, 2018)